Great news! An anonymous donor has pledged a matching gift of $20,000 for SpoFI's Dessert Fundraiser Nov. 17. That means your gift to SpoFI from now through Nov. 17 will be doubled, up to $20,000!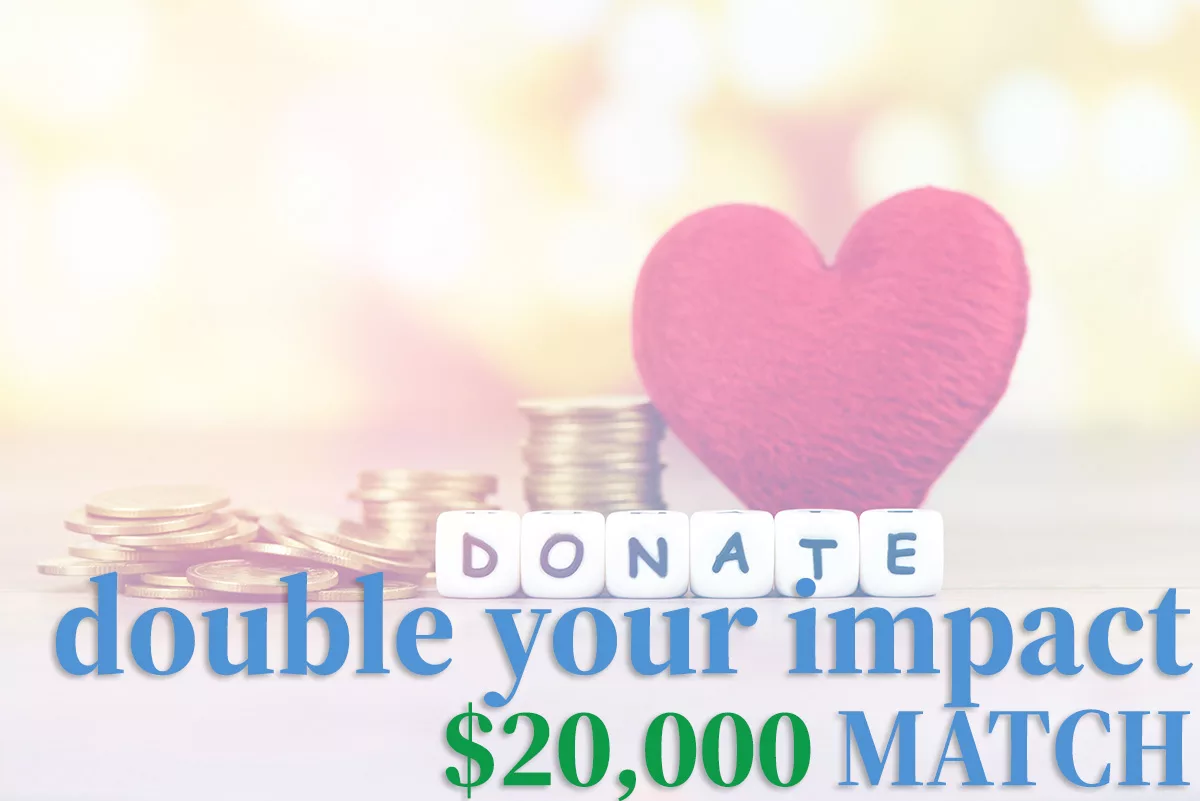 Can't give a lot now but want to help? Start a monthly contribution and we will count your annual total toward the match. For example, set up a recurring gift of $100 a month and we will count $1,200 toward the match, which means SpoFI will be rewarded with a total of $2,400!
Your financial support empowers us to reverse the devastating consequences of fatherlessness in the lives of the fathers and families we serve. Your gifts provide valuable relationship training for fathers, most of whom are separated from their children and are working hard to get back into their lives.
So gather up some friends and RSVP today for SpoFI's grand Dessert Fundraiser. Please share this post with others who may not know about SpoFI.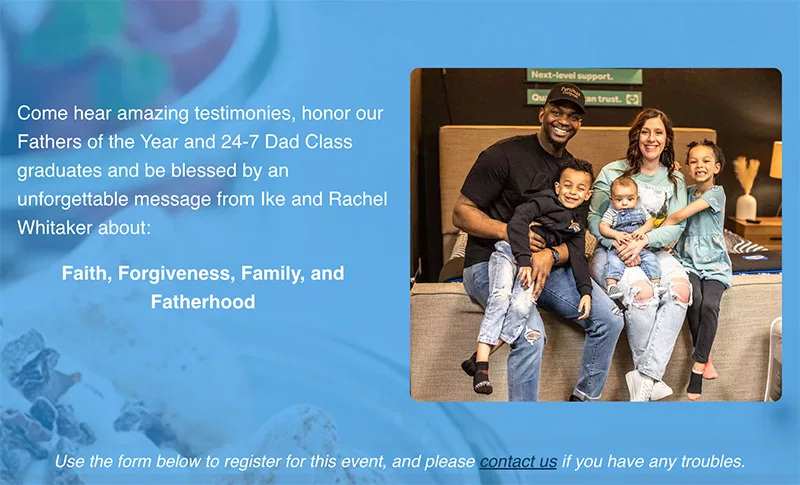 Can't attend but want to support SpoFI and help us max out the match? Use the button below and you'll be taken to our donation page. Or you may prefer to donate by check? So many ways to give!