Want to get more involved with the Spokane Fatherhood Initiative? There are lots of ways you can participate and help.  Here are some ways you can help make a difference:
24/7 Dad Classes - Help serve meals
We teach these classes twice a week on a regular basis from 6:30 to 9:00 PM. Most of our students work during the day so to assure they have time to get to class without skipping dinner, we provide a nutritious meal at 6:30. This also gives the class an opportunity to fellowship and talk with our staff. We need help preparing. procuring and delivering meals for our classes so that the class Facilitators have time to prepare for each session. We serve between about 12 and 30 depending on the class sizes. Although home cooked meals are appreciated, we sometimes serve fried chicken, pizza, Asian take out, Costco Lasagna or Chicken Alfredo all of which are appreciated and enjoyed. SpoFI pays for the food costs, we mostly need cooks or folks to pick up and deliver the food.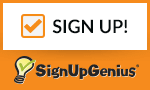 Spokane Fatherhood Initiative Community Meetings
Commencing in the fall of 2018 SpoFI will begin monthly community meetings with a guest speaker of interest to the community. The meetings will be posted on the Calendar and an announcement will be sent via email. Click here to be added to the SpoFI Community Meeting notice email list Click the button below for meeting information:
Pray with us
Every Tuesday from 9 AM to 9:45 AM  at The Gathering House, 733 W Garland Ave, Spokane, WA 99205
Every Friday from 8 AM to 10 AM at the DSHS Offices 1313 N Atlantic St, Spokane, WA 99201
Make a monthly donation to SpoFI
Become a Designated Representative from your church or organization. Contact us for additional information

Support foster care families
Contact Spokane127, A SpoFI Ministry, to see how you can help or get involved with foster care.
Support families in distress. Contact Safe Families to see how you can help.

Help us with one of our events
There are all kinds of things to do for an event - everything from planning, to promotion, to setting up tables and chairs, serving refreshments, greeting people when they arrive, cleaning up.
Attend Fatherhood events in the Spokane Community watch the SpoFI calendar
Donuts for Dads
This is a SpoFI mentoring program where we spend time with elementary kids during a donut break at school. Contact us for more information at info@spofi.org.
Become a mentor
Mentoring is easy to do, you mostly just have to show up! and we can train you how to be effective. We have lots of mentoring opportunities including young people in single parent homes, estranged fathers, returning citizens (men and women released from prisons), young fathers and families of incarcerated parents. Send us a message for additional nformation.
Over 40 local organizations, agencies and churches participate in the SpoFI Initiative some of whom are listed on our resources page. Contact any of them for information on how to get involved in their work.