"SpoFI…is one of the most impressive
father-serving efforts in the country"
Chris Brown, President
National Fatherhood Initiative
For details click here

SpoFI is proud to partner with Prison Fellowship this April to help unlock brighter futures for approximately 70 million Americans seeking a second chance to rebuild their lives after paying their debt to society.
We just can't help ourselves!
We're in the News - AGAIN!
"One of the most impressive father-serving efforts in the country" NFI
Visit our blog to see what they are sayng
Do You Want To:
Be A Better Dad?
Get Closer to Your Kids?
24:7 Dad Fatherhood training classes.
Next class first week of May 2021
Classes meet virtually on ZOOM
You Can Make a Difference

Join with us by making a generous donation
Spokane 127 - Supporting Foster Care Families
24/7 Dads - Training Men to be Stronger Dads
Donuts with Dads - Mentoring young folks
Community Awareness - Meetings and Outreach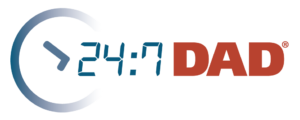 We provide 24/7 Dad fatherhood training in small discussion-oriented classes. Our 24/7 Dad training has proven to be transformative for the men who have completed our classes. While the classes focus on fathering skills, there is an emphasis on becoming a better man through self-awareness and self-care which leads to better parenting skills, communication skills and relationship skills. Following is what some of our graduates have to say about what they learned in our 24/7 Dad Fatherhood Training classes:
"I have become more understanding of how and why children behave the way they do."
"I learned a lot about how to control my emotions and how to express myself in my 24/7 Dad class."
"Never use your children against their mother. Keep your relationship with her separate from the one you have with your children."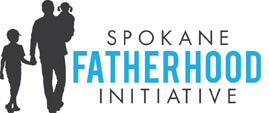 Thank you to all our donors who make it possible for us to carry out the SpoFI Mission. Your words of encouragement are just as valuable keeping all of us motivated. Here is what some of our donors said with their donations:
"May God continue to bless the ministry of Spokane Fatherhood Initiative. It is a privilege to partner with you in your work to restore fathers to the place of dignity and respect that God designed."
"Thanks for all your mighty efforts to help dads recognize their God-given responsibilities! The challenges are great – but with God's help – you are doing amazing works! Keep it up!"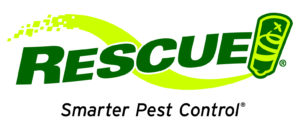 Key Behaviors Workshop
Meeting face-to-face
Complimentary Breakfast Included

Meeting 9:30 AM to Noon
Saturday May 8, 15 and 22, 2021
Spokane area
Participants must attend all three Saturdays
Fatherhood Training
24:7 Dad Classes Now Forming
Tues and Thurs for 6 Weeks
Register NOW for classes starting the first week of May 2021
6:45 - 9:00 PM
Twice a week
Currently meeting on ZOOM
24:7 Dad Info        Class Registration

COVID 19 Crisis and SpoFI
SpoFI continually monitors the local COVID situation. Given the current situation in the Spokane area we are offering our classes online using ZOOM. We will return to in-person classroom sessions when it is safe to do so.
Donations
Your generous donations to SpoFI are greatly appreciated.