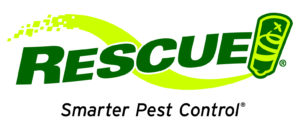 SpoFI Virtual Fundraiser
October 24 - 31, 2020
Watch this compelling video to hear community leaders express support for SpoFI. Then consider making a donation to help us reach our goal of $83,000.

We're halfway there! Consider making a donation NOW to help us over the top.
Fatherhood Training
24:7 Dad Classes Now Forming
Tues and Thurs for 6 Weeks
Register NOW for classes starting November 3, 2020
Class 6:30 - 9:00 PM
Dinner Included
Meeting in-person
Tuesdays and Thursdays
Family of Faith Community Church
COVID 19 Crisis and SpoFI
We are watching the COVID 19 restrictions closely. Restrictions for small meetings have been relaxed enough recently that we are cautiously resuming face-to-face meetings in compliance with the current restrictions. We are pleased to be able to return to the classroom for our 24:7 Dad classes starting in November. We will continue to offer online, Zoom, classes when there is sufficient demand to do so. Unfortunately, due to logistics and scheduling we will not be offering Understanding Dad until the COVID 19 restrictions are further lifted.
Donations
Your generous donations to SpoFI are greatly appreciated.