SpoFI is proud to partner with Prison Fellowship this April to help unlock brighter futures for approximately 70 million Americans seeking a second chance to rebuild their lives after paying their debt to society.

Do You Want To:
Be A Better Dad?
Get Closer to Your Kids?
SpoFI offers
24:7 Dad Fatherhood training classes.
Classes forming now!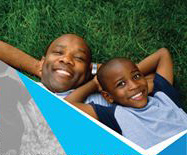 We're in the News - AGAIN!
Jarrell Haynes
Spokane Fatherhood Initiative Board of Directors
elected:
President of the Spokane School Board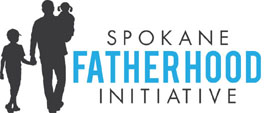 You Can Make a Difference

Join with us by making a generous donation
Spokane 127 - Supporting Foster Care Families
24/7 Dads - Training Men to be Stronger Dads
Donuts with Dads - Mentoring young folks from single-
parent homes
Community Awareness - Meetings and Outreach


Fatherhood Training
24:7 Dad AM Classes Now Forming
Tues and Thurs for 6 Weeks
Waitlist for Summer and Fall Open Now
Class 7 - 9:00 PM

24:7 Dad Info    Class Registration

COVID 19 Crisis and SpoFI
We are currently working from home during the COVID 19 restrictions but that doesn't mean we're sitting doing nothing! 24/7 Dad classes continue online. We are graduating a class on April 14 and are starting a new class April 21! Unfortunately, due to logistics and scheduling we will not be offering Understanding Dad until the CVID 19 restrictions are lifted.
Training for Moms
Understanding DAD
Date and location TBA
9 Sessions Thursdays 10 AM to Noon
Donations
Your generous donations to SpoFI are greatly appreciated.