"SpoFI…is one of the most impressive
father-serving efforts in the country."
Chris Brown, President
National Fatherhood Initiative
For details click here
We just can't help ourselves!
We're in the News - AGAIN!
"One of the most impressive father-serving efforts in the country" NFI
Visit our blog to see what they are sayng
Do You Want To:
Be A Better Dad?
Get Closer to Your Kids?
24:7 Dad Fatherhood training classes.
Next class first week of March 2021
Classes meet virtually on ZOOM
You Can Make a Difference

Join with us by making a generous donation
Spokane 127 - Supporting Foster Care Families
24/7 Dads - Training Men to be Stronger Dads
Donuts with Dads - Mentoring young folks
Community Awareness - Meetings and Outreach
Thank you to all our donors who make it possible for us to carry out the SpoFI Mission. Your words of encouragement are just as valuable keeping all of us motivated. Here is what some of our donors said with their donations:
"Thank you guys so much for being a big support it means a lot … that there is a safe place to talk."

"May God continue to bless the ministry of Spokane Fatherhood Initiative. It is a privilege to partner with you in your work to restore fathers to the place of dignity and respect that God designed."
"Thanks for all your mighty efforts to help dads recognize their God-given responsibilities! The challenges are great – but with God's help – you are doing amazing works! Keep it up!"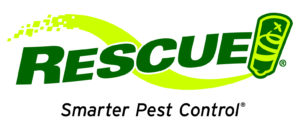 Fatherhood Training
24:7 Dad Classes Now Forming
Tues and Thurs for 6 Weeks
Register NOW for classes starting the second week of March 2021
6:45 - 9:00 PM
Twice a week
Currently meeting on ZOOM
COVID 19 Crisis and SpoFI
SpoFI continually monitors the local COVID situation. Given the current situation in the Spokane area we are offering our classes online using ZOOM. We will return to in-person classroom sessions when it is safe to do so.
Donations
Your generous donations to SpoFI are greatly appreciated.