"Reuniting Families and Changing Culture by Strengthening Fathers"
Special Guest Speaker: Dr Minner Labrador
Save the Date - October 10, 2019
6:30 PM Dinner and Desert
Location TBA

SpoFI offers
24/7 Dad Fatherhood training classes.

24/7 Dad Classes - Get involved
We could use your help providing dinner for our classes. We feed between 15 and 30 twice a week. Doesn't matter if you're a professional chef, great home cook or your best recipe is reservations and VISA we can use your expertise! SpoFI covers the meal cost, we just need you!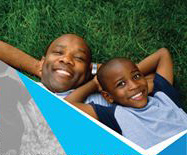 Click below to read or view recent news articles about
Spokane Fatherhood Initiaitve
24/7 Dad Classes
and more!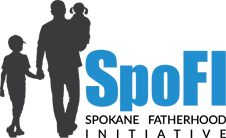 You Can Make a Difference

Join with us by making a generous donation
Spokane 127 - Supporting Foster Care Families
24/7 Dads - Training Men to be Stronger Dads
Donuts with Dads - Mentoring young folks from single-
parent homes
Community Awareness - Meetings and Outreach


October Luncheon
TBA
2019 Fall Fundraiser
Featured Speaker: Dr Minner Labrador
Save the Date - October 10, 2019
6:30 PM Dinner and Desert
Fatherhood Training
24/7 Dad AM Classes Now Forming
Tues and Thurs for 6 Weeks
OR
Mon and Wed for 6 Weeks
Dinner 6:30 PM; Class 7 - 9:00 PM

Donations
Your generous donations to SpoFI are greatly appreciated.