Do You Want To:
Be A Better Dad?
Get Closer to Your Kids?
SpoFI offers
24/7 Dad Fatherhood training classes.
Classes forming now!

Want to improve your relationship with the father of your children, for the benefit of your children?
SpoFI offers
Understanding DAD for Moms
Classes forming now!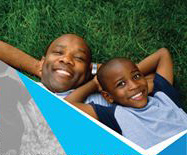 We're in the News - AGAIN!
Jarrell Haynes
Spokane Fatherhood Initiative Board of Directors
elected:
President of the Spokane School Board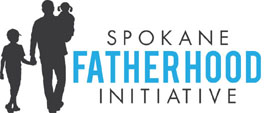 You Can Make a Difference

Join with us by making a generous donation
Spokane 127 - Supporting Foster Care Families
24/7 Dads - Training Men to be Stronger Dads
Donuts with Dads - Mentoring young folks from single-
parent homes
Community Awareness - Meetings and Outreach


Fatherhood Training
24/7 Dad AM Classes Now Forming
Tues and Thurs for 6 Weeks
Commencing February 25, 2020
Dinner 6:30 PM; Class 7 - 9:00 PM

24/7 Dad Info    Class Registration
Training for Moms
Understanding DAD
March 12 Class forming NOW
9 Sessions Thursdays 10 AM to Noon
Understanding Dad    Register Now

Donations
Your generous donations to SpoFI are greatly appreciated.